Beautifully Simple...Simply Beautiful!

Gourd Art by Kristy Dial....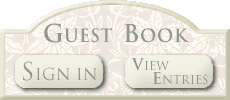 I hope you enjoy looking at my work, but please don't copy it. 

I have worked very hard and spent many hours on my art. Take pride in your own originality and creativity! 

© Copyright 2001-2021 Gecko Gourds by Kristy Dial

If you are interested in receiving notices about classes or upcoming events, please:

Join the 

Nevada Gourd Society!

Click on the logo

The 4th Annual Silver State Art Festival will once a again be held September 10, 11, & 12, 2021 

in Carson City, Nevada